Join us on Thursday, November 23rd to unlock a world of exciting opportunities and emerging business trends in Latin America.
Hosted by Benify's Business Development Director Rick Zaccheo, our webinar will explore:
Important developments in Latin American business today
The ways in which digitization has transformed both the business landscape and wider society
The latest trends in rewards and benefits for Latin American employees
During the webinar, Rick will present a variety of actionable insights that you can adopt to address the changing needs and preferences of your Latin American workforce.
The webinar is free, but registration is required to secure your spot.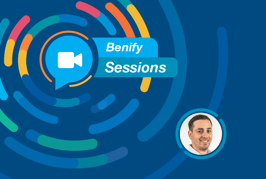 The webinar is hosted by Rick Zaccheo, Business Development Director at Benify.

When: Thursday 14 December, 8:00 | PST 11:00 EST | 16:00 BST | 17:00 CEST
Where: Fill out the form to register and receive your personalized zoom link.